The Cage Live is an incredible format offered by ACR Poker in Costa Rica multiple times a year. It is a super fun structure where tournament and high-stakes cash get combined.
Once you jump in the action, you can't leave until you get eliminated or until the end of Day 2.
There are three Day 1's, where you can accumulate stacks for the Day 2. Starting with 5k you can either top up another 5k or rebuy once per day if you happen to bust during the Day 1s.
Blind levels keep increasing every 3 hours. We play 2 levels (15/30, 25/50) each Day 1 and 3 levels (40/80, 50/100, 75/150) on Day 2. The players must manage their chip stacks wisely, knowing that they will be converting them to cash at the end. This creates intense strategic decisions as players calculate whether to accumulate chips aggressively or aim for a safe cash out. The Cage has become known for its substantial prize pools.
During this past Cage Live (last month), we reached a total prize pool of $633,515. Amazing!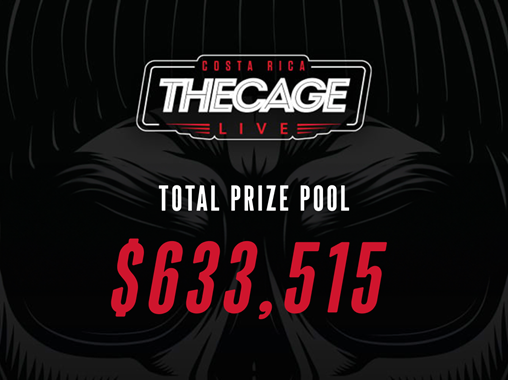 The Cage Live is a super fun experience, and you can satellite your way in through ACR Poker or directly buy in. You get to travel to beautiful Costa Rica and play with all the ACR Pros.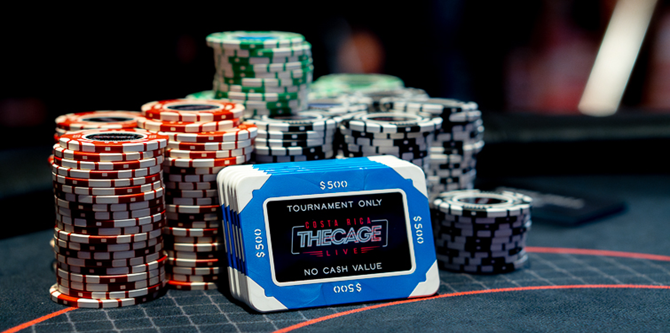 Day 1A
I came up with the idea of firing every bullet, if necessary, six $5k stacks. Luckily, I only needed to re-buy my first day.
I ran pretty bad in my first bullet, with a cooler in the mix having fellow ACR Pro, Chris Moneymaker crack my KKs versus his AJ all in preflop. I bought in again and ran it up to only losing around $3k at the end of the day. It was a tough day, the cards weren't in my favor and the jet lag was hitting hard.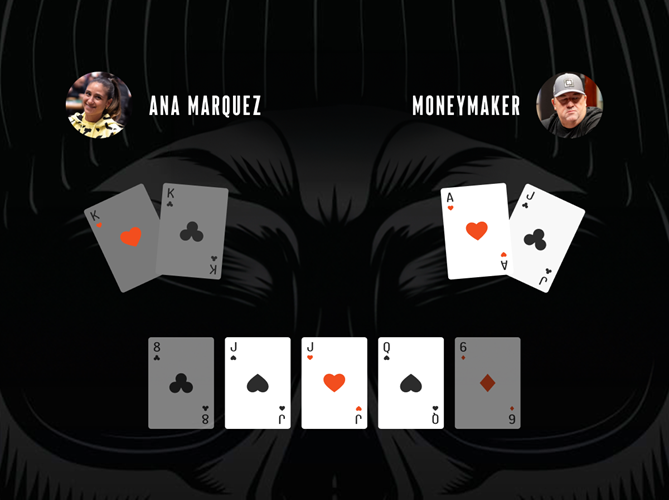 Day 1B
I turned everything around and had a tough table, but this time, things went more my way, finishing with around 15k, just one bullet.

Day 1C
I also turned out positive, doubling my stack in one entry.

Day 2
I came into the day with a stack of $32,340, putting me in the top 5 of the event.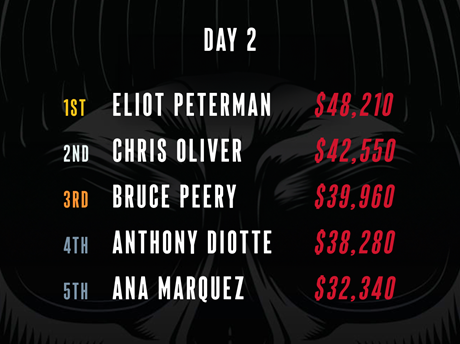 I ran it up to around $40k and then things got twisted again. I lost a $25k pot in the last 15 minutes of the day. We were at the featured table when Moneymaker's friend and college roommate beat my JJs against his KKs in an ugly spot, especially after he announced he was ready to play all hands at the end and doing so.
He min raised opened HJ and I 3bet him from the CO. He 4bet and I called, I had overpair to the board, he bet half pot, I called.
The turn gave me open ended, he checked, I decided to check behind. River brick, he bet 60% pot and I called.
Regardless, I had so much fun and met so many players from Costa Rica and satellite winners, and I got to hang out with my fellow Pros. Plus I finished with a profitable trip, what more could I ask for??
Winning the champion's belt could be in my future!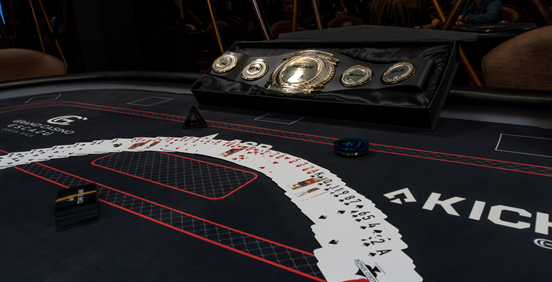 I was close, but the poker gods weren't in my favor to achieve this last task. I will have to go for it again next year and I can't wait to be back!