The frost is still fresh at ACR Poker and the $30 Million Winter Online Super Series (WOSS) has already set the poker tables on fire. But don't worry if you've just arrived. The best is still to come as the WOSS action continues through November 27th.
This Sunday, November 19th is Day 1A of two massive $1,500,000 tourneys that should get your adrenaline flowing.  The $2,650 and $630 buy-in tournaments both get underway at 12:05pm ET.
Don't forget that you can find Day 1 flights for our big multiflight tournaments every day through Monday, November 27th. With eye-popping guarantees of $1.5 Million, $1 Million and $500K, there's plenty on the table for you to take home and light up your bankroll.  Day 2 for all these events takes place on November 27th, but why wait to make your mark in these massive tourneys?
And it's certainly not too late to be part of our rewarding leaderboard competition. With a handsome reward of $35,000 in cash and tournament tickets being offered, it could be the icing on your WOSS cake. Remember, we fund the leaderboard prize from our pockets, just another way to say we love having you here.  So that's another reason you'll want to snowball your way to victory.
For the full schedule and additional details, make sure to visit our WOSS promo page.  Why wait for actual winter to start when there is $30,000,000 in guarantees on the line right now?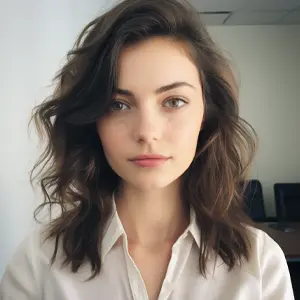 Emma Rodriguez is the Proofreader at the Big Blind, with seven years of experience and five years in online gambling. She plays a crucial role in maintaining content quality by ensuring error-free, reader-friendly information about the gambling industry.