A legislative committee has advanced a bill that could force casinos to go smoke-free
A House Health Committee approved a bill on Wednesday that would forbid smoking inside licensed Pennsylvania casinos. However, the vote along party lines indicates the measure has a long way to go before passage.
Committee Chairman Dan Frankel's proposed Protecting Workers from Secondhand Smoking Act (HB1657) went to the full House by a close vote, with the Democrats approving and Republicans opposed. Democrats hold a slim House majority, while the Republicans control the state Senate and haven't demonstrated interest in extending smoking bans.
Most of the bill's foundation is the exemption for casinos in Pennsylvania's Clean Indoor Air Act of 2008, permitting smoking on up to 50% of casino gaming space. GOP Health Committee members expressed no concern about gamblers needing to go outdoors to smoke.
Republicans also opposed stopping the Clean Indoor Air Act's exemption for private clubs, mainly veterans organizations, which they said was "government overreach."
"I have to honor those veterans … and their freedom to choose what steps they want to take or not to be in a smoke-free environment. This is not about the cigarettes to me; it's about the freedom to choose," said the committee's ranking Republican, Representative Kathy Rapp, adding that she backs the bill and is optimistic a settlement can be achieved on how to address private clubs before the full House vote.
Many states have adopted casino smoking bans in recent decades. Pennsylvania and other states, including New Jersey, created exemptions with worries that many smokers who gamble would stop coming to play table and casino games.
Fifteen of Pennsylvania's 17 casinos permit smoking on up to half of the gaming floor, with Parx Casino, the state's biggest in revenue, voluntarily keeping its spaces smoke-free. Parx officials say the casinos haven't lost revenue from the ongoing policy.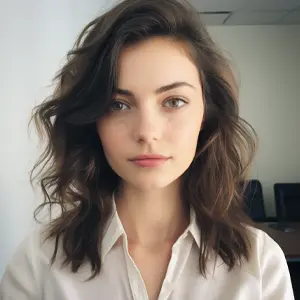 Emma Rodriguez is the Proofreader at the Big Blind, with seven years of experience and five years in online gambling. She plays a crucial role in maintaining content quality by ensuring error-free, reader-friendly information about the gambling industry.