House Speaker Nathaniel Ledbetter is determined that 2024 will be the year for regulated gambling
The Alabama legislature has considered gambling bills in recent years, but the chance is possibly the best it's ever been in Montgomery to pass legislation in 2024. House Speaker Nathaniel Ledbetter has been pushing for legalized gambling since 2021 and says it's time to authorize casinos to protect the many state residents already taking up gambling activities.
Ledbetter hopes lawmakers will support a gaming proposal next year to provide consumer protections for Alabama residents who gamble in neighboring states like Mississippi, use offshore gaming websites or wager with illegal bookmakers.
"We don't have hundreds of illegal gambling operations. We probably have more than a thousand. They're all over the state, in every county, everywhere you go. People are selling drugs around some of these places. We have some serious criminal activity around them," Ledbetter told the Alabama Political Reporter.
Gaming bills have been presented in almost all of the previous 20 legislative sessions. Republicans have a considerable majority in each legislative chamber, holding 77 of 105 House seats and 27 of 34 Senate seats. Ledbetter believes there's enough legislative support to pass a gaming bill, with the most significant hurdle being how they will introduce legal gaming to the Cotton State.
The Poarch Indians seek exclusive rights to operate slots and table games if lawmakers approve commercial gaming, while outside interests are lobbying legislators to bring in gaming operators and developers, leading to a standoff.
Alabama's Constitution forbids lottery and commercial gaming. A statewide voter referendum must be passed before the law can be changed.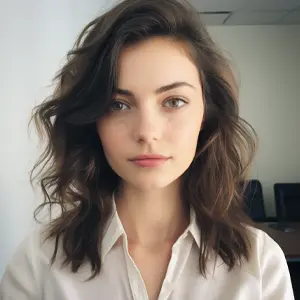 Emma Rodriguez is the Proofreader at the Big Blind, with seven years of experience and five years in online gambling. She plays a crucial role in maintaining content quality by ensuring error-free, reader-friendly information about the gambling industry.