Legislators want financial authorities to get ahead of the securities watchdog
Several US Congress members have presented a memorandum insisting key financial authorities, including the Federal Deposit Insurance Commission (FDIC) Chair and the acting comptroller of the currency, to get involved with cryptocurrency oversight. The legislative members want the authorities to clarify that the US Securities and Exchange Commission (SEC) Staff Accounting Bulletin 121 (SAB 121) can't be enforced after recent findings by the Government Accountability Office (GAO).
SAB 121 says that the bank customers' crypto assets should be kept on the institution's balance sheet, showing the value of the assets and demanding capital be carried against them. Industry spokespeople and a group of US lawmakers have asserted that it threatens the willingness of regulated institutions to act as crypto custodians and classifies crypto assets differently than others.
Congress members noted in the memo that SAB 121 should have no lawful influence and that the federal banking entities and National Credit Union Administration should not mandate banks, credit unions, and other financial institutions delivering digital asset custody services to concede.
An August 2022 letter from Senator Cynthia Lummis to the US Comptroller General prompted the GAO to decide that the SEC's SAB 121 should be put under congressional examination. The evaluation concentrated on whether the publication qualifies as a regulation under the Congressional Review Act. All agency rules must be documented to the comptroller general and both chambers of Congress, with a means for Congress to reject the rule, according to the act.
Five US Senators wrote a letter to SEC Chair Gary Gensler in June last year, voicing their objections to what they considered "backdoor regulation." Senator Mike Flood also lectured Gensler on SAB 121 while appearing before the House Financial Services Committee in September.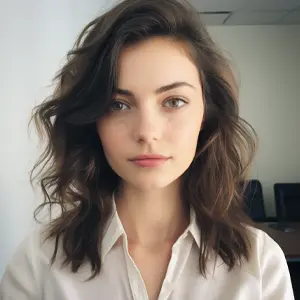 Emma Rodriguez is the Proofreader at the Big Blind, with seven years of experience and five years in online gambling. She plays a crucial role in maintaining content quality by ensuring error-free, reader-friendly information about the gambling industry.