The combination of bingo and slots offers a different level of entertainment
For beginners entering the world of online Slingo, understanding the rules and grasping essential gameplay tips is key to an enjoyable and potentially rewarding experience. Slingo combines elements of slots and bingo, creating a unique fusion that captivates players with its simplicity and excitement.
The basic rules of Slingo involve spinning reels to reveal numbers that players mark off on a 5×5 grid, akin to a bingo card. The goal is to complete lines horizontally, vertically, or diagonally, similar to traditional bingo. Each spin typically costs a set amount, and players aim to achieve specific patterns or reach a Full House for the highest rewards.
Each Slingo game comes with its own paytable, outlining the rewards for achieving specific patterns or outcomes. Familiarize yourself with this information to know what to aim for during gameplay.
Set a budget for your Slingo play and stick to it. This ensures a responsible and enjoyable gaming experience without risking more than you're comfortable losing.
Many Slingo games offer power-ups and bonuses that can enhance your gameplay. These may include extra spins, jokers to mark off any number, or special symbols with added benefits.
Be strategic in marking numbers on your grid. Prioritize completing lines and patterns that offer higher rewards, but also be flexible in adapting your strategy based on the evolving game dynamics.
Slingo comes in various themes and variations. Explore different games to find one that resonates with your preferences, as each may offer unique twists and features.
Some Slingo games may include free spins as part of their features. Use these opportunities wisely to maximize your chances of completing lines and patterns.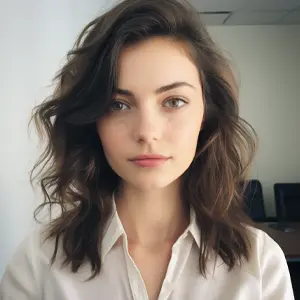 Emma Rodriguez is the Proofreader at the Big Blind, with seven years of experience and five years in online gambling. She plays a crucial role in maintaining content quality by ensuring error-free, reader-friendly information about the gambling industry.