A great AFC North battle starts Week 11 of the NFL season when the Baltimore Ravens host the Cincinnati Bengals.
Baltimore is a 3.5-point home favorite at the ACR Poker sportsbook with a total of 46 points. Both teams just had their 4-game winning streak snapped last week. Cincy lost 30-27 as 5.5-point home favorites against Houston. Baltimore blew a 31-17 fourth-quarter at home lead to Cleveland, losing 33-31 as 6-point chalk.
The Sunday schedule stands out from a betting perspective with five double-digits spreads. The only road favorite among the bunch is Dallas (-11) at Carolina. Then on Monday night comes the much-anticipated Super Bowl rematch with Philly (+3) at Kansas City. You have to pay higher -120 juice to get the Eagles at that number.
Note there are four teams on a bye week with Atlanta, Indianapolis, New England and New Orleans. None of them are currently above .500.
Take a look at all the Week 11 odds below. To see the rest of the sportsbook, just click on 'Sports' in the poker client.
Updated NFL Week 11 Odds (all times ET)
Cincinnati Bengals (+3.5) at Baltimore Ravens – Thursday – 8:15pm
Pittsburgh Steelers (+4) at Cleveland Browns– 1:00pm
Chicago Bears (+10) at Detroit Lions – 1:00pm
Los Angeles Chargers (-3.5) at Green Bay Packers – 1:00pm
Las Vegas Raiders (+13) at Miami Dolphins – 1:00pm
New York Giants (+10) at Washington Commanders – 1:00pm
Dallas Cowboys (-11) at Carolina Panthers – 1:00pm
Tennessee Titans (+6.5) at Jacksonville Jaguars –1:00pm
Arizona Cardinals (+4) at Houston Texans –1:00pm
Tampa Bay Buccaneers (+11) at San Francisco 49ers – 4:05pm
New York Jets (+6.5) at Buffalo Bills – 4:25pm
Seattle Seahawks (+1) at Los Angeles Rams – 4:25pm
Minnesota Vikings (+1) at Denver Broncos – 8:20pm
Philadelphia Eagles (+3) at Kansas City Chiefs – Monday – 8:15pm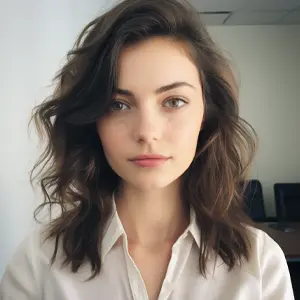 Emma Rodriguez is the Proofreader at the Big Blind, with seven years of experience and five years in online gambling. She plays a crucial role in maintaining content quality by ensuring error-free, reader-friendly information about the gambling industry.